轉載自 Macao Magazine (部份內容,全文請瀏覽以下網址)
https://macaomagazine.net/the-green-generation/
TEXT Cathy Lai
As Macao is catching up with the global environmental movement, we talk to six young eco-warriors who are fighting for a greener future in the SAR.

ECO-WARRIORS (FROM LEFT) DANNY LEONG, VANESSA LEUNG, QUEENIE FOK, SONIC PUN, VIENA MAK AND ANNIE LAO | PHOTO BY CHEONG KAM KA
The world may still be debating whether climate change is real and whether we really do need to make great changes for a more sustainable future – but one fact is clear: we must look after our planet better than we've ever done before if we want to continue living here for many generations. And Macao is no different. There are plastics in our waters that threaten wildlife and rubbish in our streets, parks and beaches that need to be constantly cleared up. Plus, there are animals we need to protect and food we need to stop wasting. It's fortunate, then, that there's a growing army of young people in the SAR who are dedicating their lives to protecting the environment.
Welcome to Macao's young environmentalists. These people, many still students, work tirelessly to promote awareness and protect the environment, often working voluntarily and often toiling away despite great adversities. Take this sextet of young eco-warriors. Each one of them has been inspired in some way to join the local or global fight to clean up our cities, towns and planet and to treat nature with more respect. But don't take that from us. Here are their stories…
The eco-business owner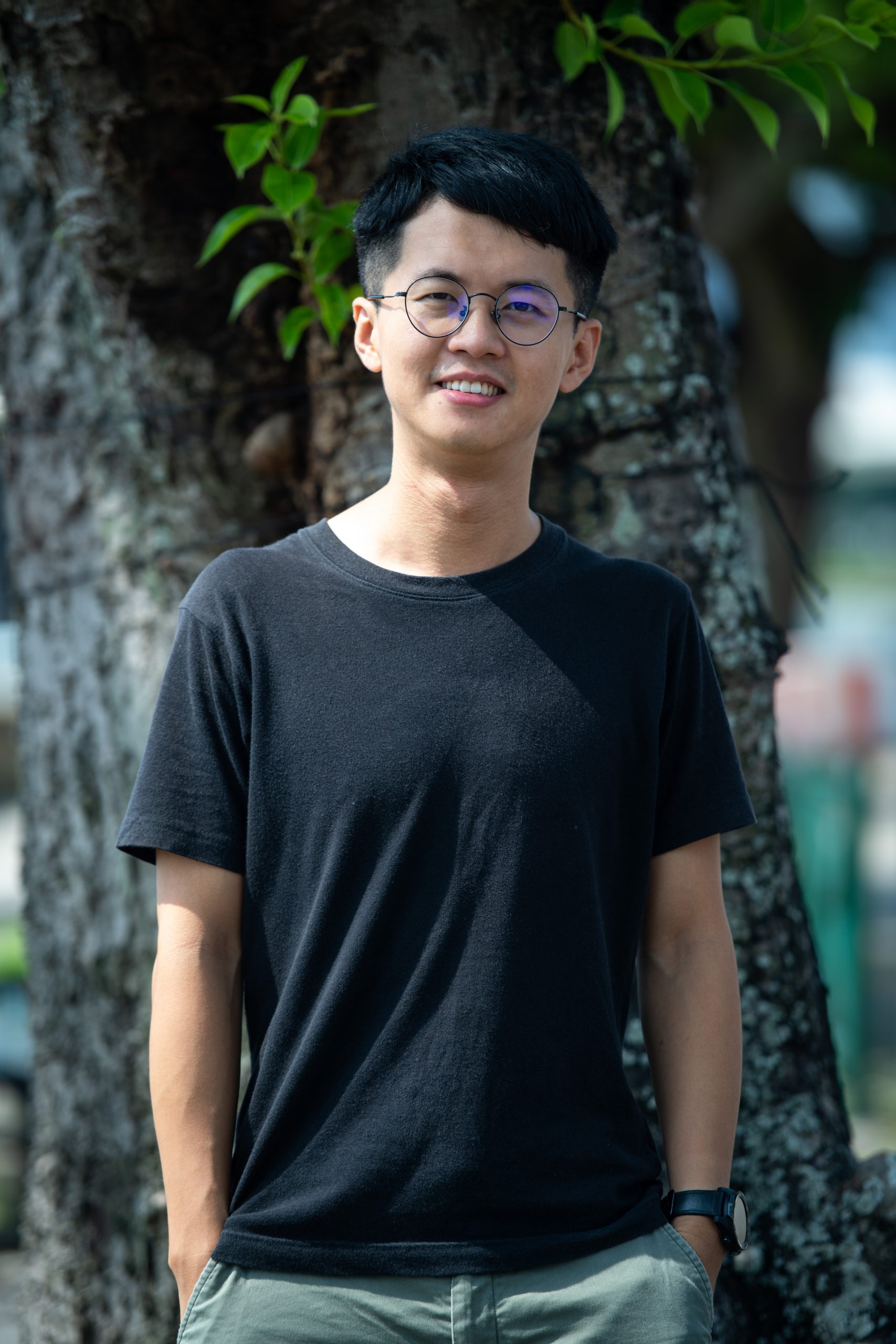 SONIC PUN | PHOTO BY CHEONG KAM KA
Another young eco-warrior who shares Lao's concerns over Macao's plastic waste is Sonic Pun, the vice-chairman of the Macao Environment Protection Volunteer Association and the founder of Stuffbox Natural Friendly Store. Also 30 years old, Pun read about the environmental problems caused by humans when he was in secondary school and became determined to help the environment. Issues like 'white pollution' – a term that refers to the pollution caused by white plastics and polyfoam – concerned him greatly and he just wanted to do anything he could to help clean up the world. "When I was 14," he says, "I told my friend that I wanted to be a street cleaner when I grew up."
In 2012, Pun returned to Macao after finishing an environmental management degree overseas. Despite having difficulty finding a relevant full-time job, he regularly volunteered for environmental work. In 2015, his ambition was realised, however, when he became the vice- chairman of the Macao Environment Protection Volunteer Association, a local NGO that regularly organises beach clean-ups, visits to conservation zones and tours around environmental facilities. A year later, Pun noticed that in Taiwan and Hong Kong, more people were joining in the fight to reduce plastic waste, plus there was a global movement whereby eco-friendly products had become a trendy option for those who wanted to pursue a zero-waste lifestyle. "I think it's time for Macao to catch up," he said at the time – and he still believes this. In fact, he's on a mission to make sure the city does indeed 'catch up'.
Pun launched his start-up business, Stuffbox Natural Friendly Store, on Facebook in 2016 and there has been steady growth in the company up to today. Stuffbox sells reusable food bags and containers – products that lead to a less wasteful and more environmentally conscious lifestyle. The activist-turned-entrepreneur admits that he doesn't have a concrete strategy to boost his business at the moment but he's confident that it will thrive as long as the eco-lifestyle trend continues to grow in Macao.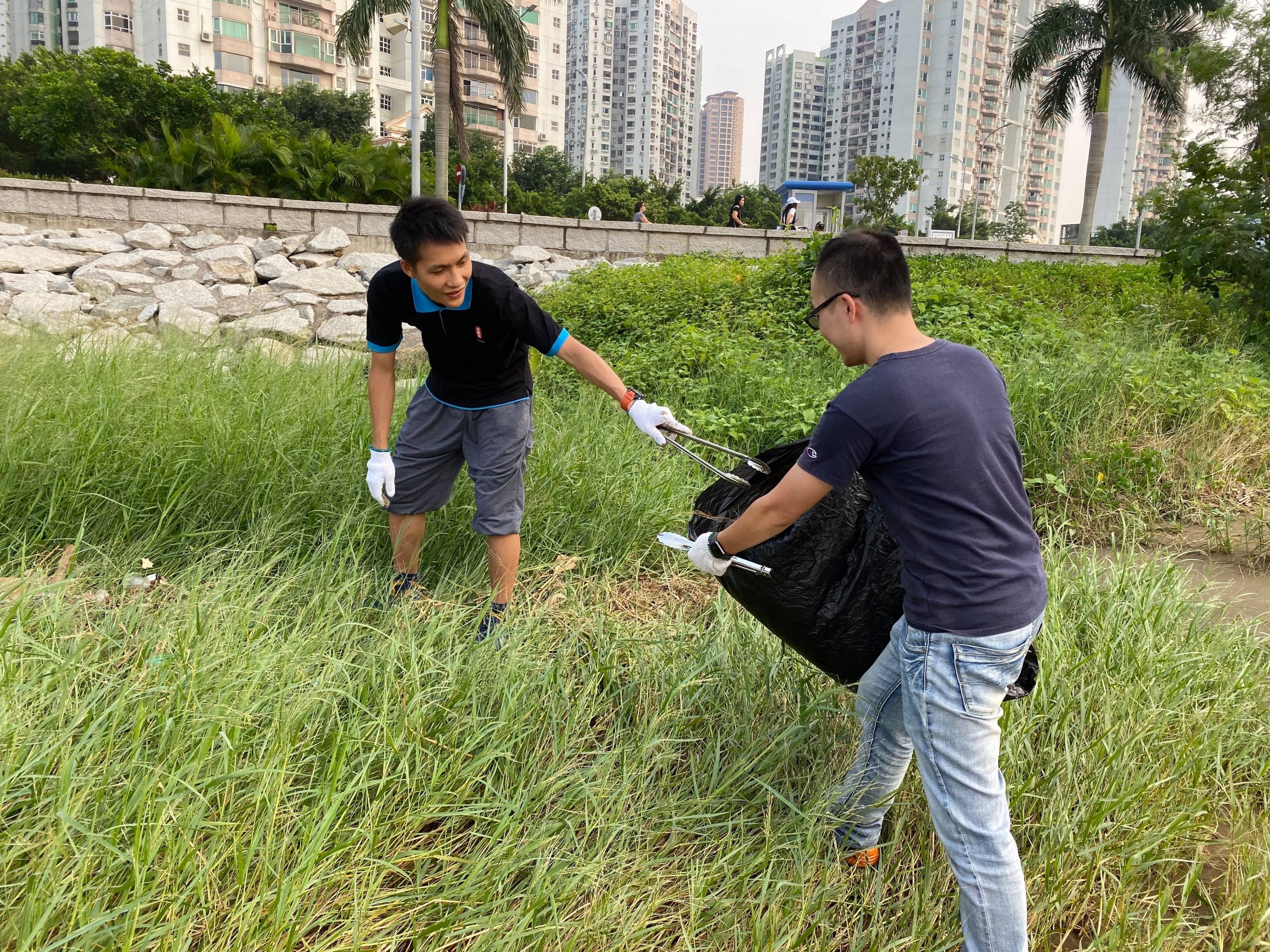 JOEY CHEONG AND JACK LEI FROM THE MACAO ENVIRONMENT PROTECTION VOLUNTEER ASSOCIATION, OF WHICH SONIC PUN IS VICE-CHAIRMAN, CLEAN UP THE COASTAL AREA IN MACAO | COURTESY OF THE MACAO ENVIRONMENT PROTECTION VOLUNTEER ASSOCIATION
After running the online shop for a year, Pun created the Facebook group Macau Less Plastic Lifestyle to further promote eco-awareness and to provide a platform for like-minded people to exchange ideas. After two years, the group has now drawn more than 9,400 members. "As the group admin," says Pun, "I keep posting lifestyle tips and the latest environmental news reports on the group page. But what I didn't expect is that people have started to share photos of themselves shopping with reusable containers. They have even exchanged second-hand items on the page."
While Pun's membership on the page is expanding, so is his business. Last year, he launched the first physical shop of Stuffbox Natural Friendly Store inside a commercial building in Nape and in July, he relocated to a bigger store near Lou Lim Ieoc Garden. It now sells a range of eco, vegan and fair-trade products. Despite his success, though, he admits that the future of eco-friendly stores is still uncertain in Macao. "It always takes time to change people's perceptions and habits," he says. To this end, Pun has just made a further step towards promoting the zero-waste culture by establishing the Macau Less Plastic Lifestyle Association through which he will host workshops and big-scale events to raise awareness.